The federal government is investigating whether Emory University misled the National Institute's of Health when it failed to disclose the Emory psychiatrist's financial relationship to GlaxoSmithKline. According to a Wall St. Journal report, Dr. Charles Nemeroff was the chief investigator in NIH-funded research into the efficacy of Glaxo drugs, while at the same time being paid handsomely for consulting work with GlaxoSmithKline.
A separate Emory University investigation into potential conflicts of interest found that Dr. Nemeroff had been paid $800,000 by Glaxo for his consulting work. These payments were made during the same period in which Nemeroff was serving as chief investigator for NIH research.
Nemeroff wasn't available for comment on the Wall St. Journal article but has maintained that his work with Glaxo was of a general nature and not product specific.
However, Senator Charles Grassley has demanded an investigation into the potential conflict of interest. NIH funding requirements demand full financial disclosure of any perceived conflicts including payments to doctors by large pharmaceutical companies such as Glaxo.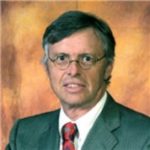 Admitted to both the California State Bar and the Florida State Bar, Joseph Saunders has also practiced in the United States District Court and the United States Court of Appeals. His philosophy is to provide aggressive, quality representation and seek fair compensation for individuals and their families who have suffered injury or death at the hands of insurance companies, large corporations, medical providers or governmental entities.