Perhaps the large pharmaceutical companies are finally starting to pay attention. After a few years of being penalized by large monetary fines, it may be that the big pharma executives are starting to take notice and change their practices. At least that's the indication from an article in the Wall St. Journal today. In an interview with the Journal, Astra Zeneca CEO David Brennan acknowledged that the stiff fines have altered company marketing practices. Of course, his statement comes in the wake of his company being fined $520 million to settle an investigation into Astra Zeneca's marketing of schizophrenia drug Seroquel.
While doctors are free to prescribe drugs for uses they deem appropriate, the FDA has required that drug companies market their drugs for FDA approved uses only. So-called off-label marketing practices by pharmaceutical companies has led to investigations, lawsuits, and monetary penalties.
Perhaps, federal intervention is starting to show signs that it's working to keep consumers safe.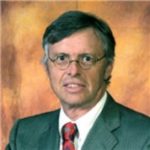 Admitted to practice law in all federal multidistrict litigation courts, the California State Bar and the Florida Bar. His philosophy is to provide aggressive, quality representations and seek fair compensation for individuals and their families who have suffered injury, death, or sexual abuse.