As Senate Finance Committee documents reveal that the FDA suggested GlaxoSmithKline recall its diabetes drug Avandia because of its association with heart attacks, there are more calls for the drug to be recalled. The FDA has promised to take another look at the risks associated with Avandia. In the meantime, the FDA has said Avandia patients should continue to take the diabetes drug.
The FDA has come under intense scrutiny and criticism for its failure to act regarding the safety of Avandia. It's worth noting that in 2007, FDA scientists determined that Avandia was responsible for more than 80,000 heart attacks.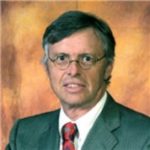 Admitted to both the California State Bar and the Florida State Bar, Joseph Saunders has also practiced in the United States District Court and the United States Court of Appeals. His philosophy is to provide aggressive, quality representation and seek fair compensation for individuals and their families who have suffered injury or death at the hands of insurance companies, large corporations, medical providers or governmental entities.