Tamoxifen has been widely used for years to stem the recurrence of breast cancer. However, a study released this past week by the American Society for Clinical Oncology has found that women who are taking Tamoxifen in conjunction with certain anti-depressants such as Paxil, Zoloft, and Prozac, the cancer recurrence rate is more than double those who taken Tamoxifen without those anti-depressants.
As a result of the findings, the FDA plans to issue a warning to doctors about the potential side effects of the drug interaction. According to a Wall St. Journal article on the subject, "The new study, which was led by researchers at Medco Health Solutions Inc., backs up prior laboratory studies that found drugs that interfere with an enzyme known as CYP2D6 also block the activation of tamoxifen. Antidepressants like Paxil and Prozac, which are also sold generically, are considered moderate-to-potent CYP2D6 inhibitors, while other commonly used antidepressants are considered weak CYP2D6 inhibitors."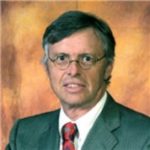 Admitted to both the California State Bar and the Florida State Bar, Joseph Saunders has also practiced in the United States District Court and the United States Court of Appeals. His philosophy is to provide aggressive, quality representation and seek fair compensation for individuals and their families who have suffered injury or death at the hands of insurance companies, large corporations, medical providers or governmental entities.