In a new warning about certain anemia drugs, the FDA has noted that studies are showing that patients with breast or advanced cervical cancers died more rapidly or their tumors grew at an advanced rate than those who were not treating with anemia drugs known as ESAs (erythropoiesis-stimulating agents). According to the FDA, "all eight studies show more rapid tumor growth or shortened survival when patients with breast, non-small cell lung, head and neck, lymphoid or cervical cancers received ESAs compared to patients who did not receive this treatment. In all of these recent studies, ESAs were administered in an attempt to achieve a hemoglobin level of 12 grams per deciliter (g/dL) or greater, although many patients did not reach that level."
ESAs are a bioengineered version of a natural protein made in the kidney that stimulates the bone marrow to produce more red blood cells.
For more information on this subject, please refer to the section on Drugs, Medical Devices and Implants.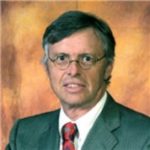 Admitted to both the California State Bar and the Florida State Bar, Joseph Saunders has also practiced in the United States District Court and the United States Court of Appeals. His philosophy is to provide aggressive, quality representation and seek fair compensation for individuals and their families who have suffered injury or death at the hands of insurance companies, large corporations, medical providers or governmental entities.