The FDA is recommending additional safety reviews of three children's asthma drugs. The drugs Serevent, Advair, and Foradil are considered beta agonists and are used for long term prevention of asthma. The three drugs drew a black box warning from the FDA last year. According to a Wall St. Journal article, "a safety review conducted by FDA staff found nine adverse-event reports in children during its 13-month review period of Serevent and among those five deaths. Three of the nine cases were associated with an overdose of Serevent, the FDA said."
For more information on this subject, please refer to the section on Drugs, Medical Devices, and Implants.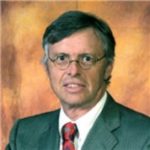 Admitted to practice law in all federal multidistrict litigation courts, the California State Bar and the Florida Bar. His philosophy is to provide aggressive, quality representations and seek fair compensation for individuals and their families who have suffered injury, death, or sexual abuse.