The potential link between such ADHD drugs as Adderall, Concerta, Ritalin, and Dexedrine and cardiovascular disease and strokes will be studied by the FDA. According to the September 17 FDA News item:
"Case reports have described adverse cardiovascular events in adult and pediatric patients with certain underlying risk factors who receive drug treatment for ADHD, but it is unknown whether or not these events are causally related to treatment," said Gerald Dal Pan, M.D., director of FDA's Office of Surveillance and Epidemiology. "The goal of this study is to develop better information on this question."
We do know that ADD and ADHD drugs tend to raise blood pressure and this poses a significant risk to 10% of the population 55 or older taking these kinds of drugs.
For more information on this subject matter, please refer to our section on Drugs, Medical Devices, and Implants.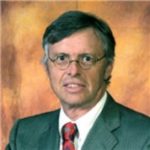 Admitted to both the California State Bar and the Florida State Bar, Joseph Saunders has also practiced in the United States District Court and the United States Court of Appeals. His philosophy is to provide aggressive, quality representation and seek fair compensation for individuals and their families who have suffered injury or death at the hands of insurance companies, large corporations, medical providers or governmental entities.