According to the Government Accounting Office, the FDA doesn't have enough data to even make a decision about what it needs to keep consumers safe. While this isn't surprising to those of us who've followed the FDA over the years, it should be alarming to Congress and consumers who depend on the federal agency for regulation and safety of such issues pharmaceutical drugs and medical devices.
To be fair to the FDA, the agency has been underfunded for quite some time. This is most likely not a matter of incompetency. Rather, it's a lack of funding. The FDA has been stretched beyond its fiscal ability to cover the areas in which the federal government has expected it to cover.
On the positive side, at least we know they don't know. That's a plus.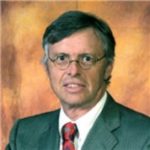 Admitted to both the California State Bar and the Florida State Bar, Joseph Saunders has also practiced in the United States District Court and the United States Court of Appeals. His philosophy is to provide aggressive, quality representation and seek fair compensation for individuals and their families who have suffered injury or death at the hands of insurance companies, large corporations, medical providers or governmental entities.