The Food and Drug Administration has strengthened already tough warnings on certain epilepsy drugs that are also used to treat bipolar disorder and nerve pain. In addition, the FDA singled out those of Asian ancestry to undergo genetic testing prior to beginning any regimen with the drug carbamazepine which is distributed as Carbatrol by Shire PLC, Tegretol by Novartis AG and Equetro by Validus Pharmaceuticals Inc. The warnings come as a result of the drugs link with a rare but severe skin reaction which includes itching, rash, toxic epidermal necrolysis and Stevens-Johnson syndrome.
For more information on this subject, please refer to the section on Drugs, medical Devices, and Implants.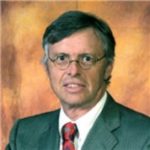 Admitted to practice law in all federal multidistrict litigation courts, the California State Bar and the Florida Bar. His philosophy is to provide aggressive, quality representations and seek fair compensation for individuals and their families who have suffered injury, death, or sexual abuse.