The FDA has seized $71,000 worth of dietary supplements from FulLife Natural Options, Inc., a company located in Boca Raton, Florida. The seizure highlighted the FDA's efforts to curb the misbranding, mislabeling of dietary supplements that claim to cure medical diseases such as diabetes, hypertension, and anemia. The seized products include Charantea Ampalaya Capsules and Charantea Ampalaya Tea. According to the FDA news release, the products are marketed for unapproved purposes such as the prevention or cure of certain diseases.
This seizure marks the second such FDA intervention in as many months. On August 23, 2007, Federal Marshalls seized $41,000 worth of Glucobetic, Neuro-betic, Ocu-Comp, Atri-Oxi, Super-Flex, MSM-1000, and Atri-E-400 capsules being promoted and distributed by Charron Nutrition of Tallahassee, Fla., for use in treating diabetes, arthritis, and other serious health conditions.
For more information on this subject, please refer to the section on Drugs, Medical Devices, and Implants.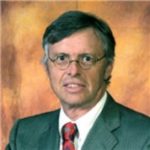 Admitted to both the California State Bar and the Florida State Bar, Joseph Saunders has also practiced in the United States District Court and the United States Court of Appeals. His philosophy is to provide aggressive, quality representation and seek fair compensation for individuals and their families who have suffered injury or death at the hands of insurance companies, large corporations, medical providers or governmental entities.