The FDA will seek to lower the dosages of such acetaminophen products as Tylenol and Excedrin, long been considered to cause liver damage. In its panel vote, the FDA recommended lowering the maximum single and daily doses of acetaminophen.
In a related move, the FDA panel voted to eliminate such narcotics as Vicodin and Percocet, which combine narcotics with acetominophen.
According to a St. Pete Times article on the subject, acetaminophen products are the leading cause of liver damage and overdoses send an approximate 56,000 patients to the emergency room.
According to one local doctor, the panel vote is a long time in coming. "Hopefully, this will bring awareness to the population that Tylenol isn't as safe as people think," said Bryon Petersen, an associate professor at the University of Florida who specializes in liver regeneration, repair and disease. "It is a very nasty drug if used improperly."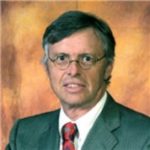 Admitted to both the California State Bar and the Florida State Bar, Joseph Saunders has also practiced in the United States District Court and the United States Court of Appeals. His philosophy is to provide aggressive, quality representation and seek fair compensation for individuals and their families who have suffered injury or death at the hands of insurance companies, large corporations, medical providers or governmental entities.