The FDA is working on a plan to allow pharmaceutical companies to distribute information to doctors about a drug's off label usage. The information would be stricly monitored and would include articles from scholarly medical journals. However, if the findings from the medical journal are disputed, the contrary evidence would have to be included in the dissemination to doctors. Off label prescribing of drugs is common and is not illegal, drug companies are prohibited from marketing drugs for purposes that are not specifically approved by the FDA.
For more information on this subject, please refer to the section on Drugs, Medical Devices, and Implants.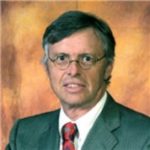 Admitted to both the California State Bar and the Florida State Bar, Joseph Saunders has also practiced in the United States District Court and the United States Court of Appeals. His philosophy is to provide aggressive, quality representation and seek fair compensation for individuals and their families who have suffered injury or death at the hands of insurance companies, large corporations, medical providers or governmental entities.