Until Eli Lilly abruptly pulled patients off of prasugrel, the blood thinning drug had been one of the more promising drugs for the large pharmaceutical company. A. Michael Lincoff, director of cardiovascular research at the Cleveland Clinic, was quoted in the Wall St. Journal as stating that in all likelihood the drug trial was suspended for safety reasons with bleeding the most likely safety factor. Lilly still plans to submit prasugrel to the FDA for approval by the end of this year.
For more information on this subject, please refer to the section on Drugs, Medical Devices, and Implants.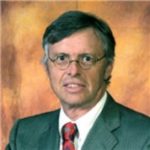 Admitted to both the California State Bar and the Florida State Bar, Joseph Saunders has also practiced in the United States District Court and the United States Court of Appeals. His philosophy is to provide aggressive, quality representation and seek fair compensation for individuals and their families who have suffered injury or death at the hands of insurance companies, large corporations, medical providers or governmental entities.