You have to hand it to the public relations machine working for the large pharmaceutical companies. When a public outcry was threatening to change the manner in which they promote their drugs directly to consumers, they changed the ads around to skirt the issue entirely. Now, the drug companies are using so-called un-branded drug marketing techniques whereby the name of the drug is never mentioned in the advertisement. This allows the drug company to avoid the truth about potentially dangerous side effects.
Take for example the recent Chantix drug ads that ran during the Summer Olympics. There was never a mention of Chantix just a mytimetoquit.com website and advice about how to stop smoking. Because of the way the ad was designed there was no mention that Chantix is a dangerous drug. This is not a good development for consumers or their safety.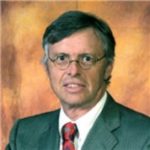 Admitted to both the California State Bar and the Florida State Bar, Joseph Saunders has also practiced in the United States District Court and the United States Court of Appeals. His philosophy is to provide aggressive, quality representation and seek fair compensation for individuals and their families who have suffered injury or death at the hands of insurance companies, large corporations, medical providers or governmental entities.