Glaxo Smith Kline has sued Abbott Laboratories for increasing its AIDS drug Norvir, five-fold. Norvir, approved by the FDA in 1996, is known as a protease inhibitor. Abbott is also being sued by 2 AIDS patients as well as the SEIU Health and Welfare Fund. This suit has been classified as a class action. According to Glaxo, the quintuple increase in drug price undercut Glaxo's Lexiva, another AIDS drug.
For more information on this subject, please refer to the section on Drugs, Medical Devices, and Implants.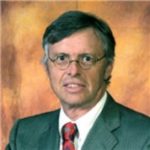 Admitted to practice law in all federal multidistrict litigation courts, the California State Bar and the Florida Bar. His philosophy is to provide aggressive, quality representations and seek fair compensation for individuals and their families who have suffered injury, death, or sexual abuse.