A week after a study showed that Vytorin is no more effective in reducing cholesterol than the company's generic equivalent, Merck and Schering-Plough withdrew their direct-to-consumer marketing ads. Vytorin, a combination of Zetia and Merck's Zocor, lost patent protection in 2006. The marketing campaign was a familiar one to television viewers and was dubbed "food and family" depicting in a light-hearted fashion how heredity and eating habits can affect a person's cholesterol. However, the marketing campaign never mentioned any risks or the fact that its generic equivalent was at the very least, as effective as the expensive Vytorin.
For more information on this subject, please refer to the section on Drugs, Medical Devices and Implants.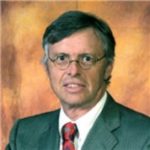 Admitted to both the California State Bar and the Florida State Bar, Joseph Saunders has also practiced in the United States District Court and the United States Court of Appeals. His philosophy is to provide aggressive, quality representation and seek fair compensation for individuals and their families who have suffered injury or death at the hands of insurance companies, large corporations, medical providers or governmental entities.