It's a classic David vs. Goliath scenario with the US Supreme Court appearing to side with the large corporations instead of individual consumers.
Last February in Riegel v. Medtronic, the Supreme Court ruled that a severely injured person was barred or pre-empted from filing a lawsuit against Medtronic Corporation because the medcial device manufactured by Medtronic had been previously approved by a federal regulatory agency, namely the FDA, even though the medical device caused severe injuries to the patient. This is good news for big business who continue to scream for less regulation and oversight so that they are free to reap the financial rewards of their medical device products, even those that cause severe injuries to consumers. In a case to be heard this fall by the Supreme Court, a woman, Diana Levine lost her arm because of a drug's interaction with arterial blood that led to gangrene requiring amputation. Wyeth, the manufacturer of the drug Phenergan was mislabeled and led directly to the amputation. Yet, Ms. Levine has had to take her case all the way to the US Supreme Court because of the federal pre-emption law. In essence, federal pre-emption bars victims from seeking justice in the court system. It also gives huge corporations from Wyeth to continue to recklessly and aggressively produce products that are unsafe and cause severe harm to patients. If corporations such as Wyeth have no oversight or accountability we can expect the same sort of cataclysmic events we've seen this past week in the financial sector of our economy.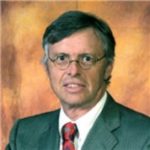 Admitted to both the California State Bar and the Florida State Bar, Joseph Saunders has also practiced in the United States District Court and the United States Court of Appeals. His philosophy is to provide aggressive, quality representation and seek fair compensation for individuals and their families who have suffered injury or death at the hands of insurance companies, large corporations, medical providers or governmental entities.