Japan's Takeda Pharmaceutical Co. is suspending clinical trials of its anti-cholesterol drug known as TAK-475 because of potential side effects concerning the liver. The news comes in the wake of Congressional hearings investigating the FDA's role in monitoring and evaluating pharmaceutical products. One interesting twist thus far in the hearings is how the FDA is supposed to monitor foreign pharmaceutical companies. This poses a problem with the sharp rise in drug output coming from such countries as India and China.
For more information on this subject, please refer to the section on Drugs, Medical Devices, and Implants.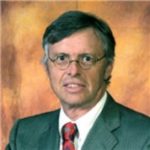 Admitted to both the California State Bar and the Florida State Bar, Joseph Saunders has also practiced in the United States District Court and the United States Court of Appeals. His philosophy is to provide aggressive, quality representation and seek fair compensation for individuals and their families who have suffered injury or death at the hands of insurance companies, large corporations, medical providers or governmental entities.