China's scandal ridden pharmaceutical industry is undergoing a massive clean up effort by China's version of the FDA. China has been plagued by health scares due to bad drugs, false advertising, and unlicensed drug manufacturers. One Chinese health official, Zheng Xiaoyu, was sentenced to death last May for taking bribes. In one case of bad drugs, dozens of people in Panama died as a result of taking medicines manufactured with a Chinese-made toxin. The effort was supposed to last six months but has been extended to 18 months due to the depth and widespread nature of the corruption.
For more information on this subject, please refer to the section on Drugs, Medical Devices, and Implants.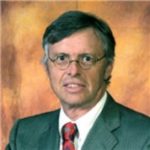 Admitted to practice law in all federal multidistrict litigation courts, the California State Bar and the Florida Bar. His philosophy is to provide aggressive, quality representations and seek fair compensation for individuals and their families who have suffered injury, death, or sexual abuse.