The smoking cessation drug Chantix may receive a stronger warning label from the FDA after a non-profit group found the drug linked to seizures and motor vehicle accidents. The group, Institute for Safe Medication Practices, found that 1,001 serious accidents involving Chantix users were reported just this year. While the FDA acknowledged the group's findings, Chantix maker, Pfizer has questioned the reports. Pfizer has been beset by negative publicity regarding its drug Chanitx for over a year now.
According to Dr. Curt Forberg, "The most alarming thing about the numbers is the increase in loss of consciousness like a blackout, and the sudden [temporary] loss of vision. That's potentially very dangerous for everyone, as the traffic-accident numbers show," said Curt Furberg, a professor at Wake Forest University's medical school. Dr. Furberg is a co-author of the institute's report and frequently sits on FDA expert committees.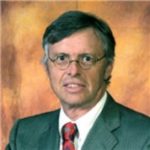 Admitted to both the California State Bar and the Florida State Bar, Joseph Saunders has also practiced in the United States District Court and the United States Court of Appeals. His philosophy is to provide aggressive, quality representation and seek fair compensation for individuals and their families who have suffered injury or death at the hands of insurance companies, large corporations, medical providers or governmental entities.