Cephalon will have to pay the state of Connecticut for marketing several of its drugs for uses that were not approved by the FDA. The pharmaceutical company will pay $6.15 million in a settlement agreement reached yesterday.
While doctors may use drugs for off-label purposes, the pharmaceutical companies are not allowed to promote or market drugs for uses they are not specifically approved for. Yet, the pharmaceutical companies do it anyway figuring that their risk-reward benefit favors such illegal practices. Until the federal government really cracks down on such illegal practices the drug companies won't stop ignoring the law and making money in an illegal fashion. Cephalon is not the only pharmaceutical company that's been doing this. However, it's the most recent to get caught doing it.
In this case involving Cephalon, the state of Connecticut charged that Cephalon was promoting Actiq for nearly any chronic pain while Actiq was only approved for cancer related pain. Another Cephalon drug, Gabitril, was approved by the FDA for epilepsy but the company marketed it for psychiatric isses and neuropathic pain. Provigil, another Cephalon drug, was approved to treat sleep disorders but was aggressively marketed for such off-label uses as multiple sclerosis, depression and adult attention deficit disorder.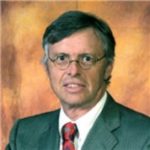 Admitted to both the California State Bar and the Florida State Bar, Joseph Saunders has also practiced in the United States District Court and the United States Court of Appeals. His philosophy is to provide aggressive, quality representation and seek fair compensation for individuals and their families who have suffered injury or death at the hands of insurance companies, large corporations, medical providers or governmental entities.