Drugs such as Actonel, Boniva, and Fosamax may increase the risk of contracting esophageal cancer, according to a new study published today in the British Medical Journal. The bone drugs belong to a particular class of drugs known as bisphosphonates and have been in the news before due to adverse effects such as bone loss and jaw necrosis. A few years ago, Fosamax lawsuits were filed due to the drug's association with jaw necrosis.
According to WebMD, there have been 34 cases of esophageal cancer linked with bisphosphonate drugs reported to the FDA.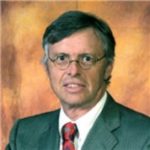 Admitted to both the California State Bar and the Florida State Bar, Joseph Saunders has also practiced in the United States District Court and the United States Court of Appeals. His philosophy is to provide aggressive, quality representation and seek fair compensation for individuals and their families who have suffered injury or death at the hands of insurance companies, large corporations, medical providers or governmental entities.