Succumbing to pressure from industry regulators as well as mounting scientific data, Bayer AG has suspended sale of its antibleeding drug Traylol. The evidence has pointed to a greater than acceptable risk of death as a result of using the drug during heart transplant surgery. Safety issues for the drug began to surface in January 2006 when a report in the New England Journal of Medicine raised the specter of Trasylol's higher risk of kidney failure, heart attacks, heart failure, and strokes. News has not improved since that time and it eventually led to the FDA telling Bayer to pull the drug from the market.
For more information on this subject, please refer to the section on Drugs, Medical Devices, and Implants.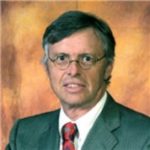 Admitted to both the California State Bar and the Florida State Bar, Joseph Saunders has also practiced in the United States District Court and the United States Court of Appeals. His philosophy is to provide aggressive, quality representation and seek fair compensation for individuals and their families who have suffered injury or death at the hands of insurance companies, large corporations, medical providers or governmental entities.