In an 8-7 vote, an internal FDA review board voted to allow Avandia to stay on the market. The vote was so close it has drawn scrutiny and criticism from Senator Charles Grassley of the Senate Finance Committee. Grassley criticized the FDA for not making public the findings of the FDA review board. Avandia, a diabetes drug, has been linked to an increase in heart attacks. Avandia already carries the black box warning, the strongest available.
For more information on this subject, please refer to the section on Drugs, Medical Devices, and Implants.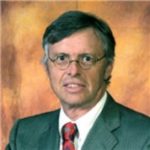 Admitted to both the California State Bar and the Florida State Bar, Joseph Saunders has also practiced in the United States District Court and the United States Court of Appeals. His philosophy is to provide aggressive, quality representation and seek fair compensation for individuals and their families who have suffered injury or death at the hands of insurance companies, large corporations, medical providers or governmental entities.