The diabetes drug Actos has been associated with bladder cancer and the FDA has now required the manufacturer to provide warnings of this risk. Prior to 2011 Actos manufacturer Takeda Pharmaceutical Company did not warn consumers or physicians of this risk. Takeda never did any medical studies of people before marketing Actos. However, in the rat studies that were done in 1999 there was evidence that Actos caused bladder cancer in the rats. Takeda ignored this evidence from the rat study and marketed the drug to the public anyway.
It appears that Takeda put its own desire for profits ahead of the safety of diabetes patients by selling Actos without proper testing and without a proper warning on the product. This bad conduct on the part of Takeda is the basis for the lawsuits that are now being filed against Takeda on behalf of Actos users who have been diagnosed with bladder cancer.
Bladder cancer is very rare and is treatable if diagnosed early. Early signs of bladder cancer are red tinged urine or blood in the urine. Other causes of bladder cancer are certain dyes used in beauty salons and chemicals sometimes used in leather shops and machine shops.
Actos is a sales name for Pioglitazone. Actos is also sold in combination with metformin under the trade names Actosplus Met and Actosplus Met XR. It is also sold in a combination drug called Duetact.
Actos is in a family diabetes drugs called Thiazolidinediones which are referred to as TZDs. Other diabetes drugs in this class are Rezulin and Avandia. Rezulin was recalled for causing liver damage and Avandia is severely restricted because of its risk of causing heart attacks. I think the FDA may be reluctant to force a recall of Actos because it is the only TZD that can realistically be used anymore. It remains to be seen whether the benefit of Actos can justify the risk of bladder cancer. However, Actos users and their physicians should have been warned of this risk by Takeda.
Diabetes patients should not discontinue Actos or any other drug without consulting their physician. Any diabetes patient who has developed bladder cancer while taking Actos should get legal counsel to advise them of their legal rights because there are is a limited time to bring a lawsuit or it could be barred by the statute of limitations.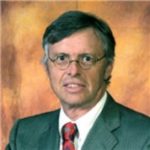 Admitted to practice law in all federal multidistrict litigation courts, the California State Bar and the Florida Bar. His philosophy is to provide aggressive, quality representations and seek fair compensation for individuals and their families who have suffered injury, death, or sexual abuse.