Takeda Pharmaceutical Co., maker of the diabetes drug Actos, has launched a new marketing campaign designed to take advantage of Avandia's recent woes. In the new print edition advertisements, the marketing execs state that Actos lowers blood sugar without increasing the risk of heart attack. The ad copy cites "studies" to bolster its argument. However, as is often the case, no scientific sources are cited. This raises the ethical dilemna with which the FDA has to wrestle. When do pharmaceutical companies' efforts to market their products cross the ethical line and become a threat to consumer safety? There should be a balance between good science and the company's desire to make a profit.
For more information on this subject, please refer to the section on Drugs, Medical Devices, and Implants.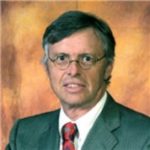 Admitted to both the California State Bar and the Florida State Bar, Joseph Saunders has also practiced in the United States District Court and the United States Court of Appeals. His philosophy is to provide aggressive, quality representation and seek fair compensation for individuals and their families who have suffered injury or death at the hands of insurance companies, large corporations, medical providers or governmental entities.