The FDA has ordered stronger warning labels for 4 drugs that treat arthritis and Crohn's disease. The Food and Drug Administration ordered stronger warning labels for Johnson & Johnson's Remicade; Abbott Laboratories' Humira; Enbrel, from Amgen Inc. and Wyeth; and UCB SA's Cimzia.
The drugs belong to a specific class of drugs known as TNF (tumor necrosis factor) blockers. The drugs target the overproduction of TNF in patients suffering from arthritis and Crohn's but in so doing, lower the body's immune system. According to a report in the Wall St. Journal, "the FDA said it reviewed 240 reports of histoplasmosis, a particularly invasive respiratory disease with symptoms similar to the flu, in patients being treated with Enbrel, Humira, or Remicade. The FDA found one case of the disease in a patient taking Cimzia."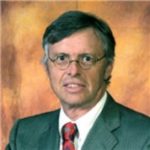 Admitted to both the California State Bar and the Florida State Bar, Joseph Saunders has also practiced in the United States District Court and the United States Court of Appeals. His philosophy is to provide aggressive, quality representation and seek fair compensation for individuals and their families who have suffered injury or death at the hands of insurance companies, large corporations, medical providers or governmental entities.