On June 14, a motion was filed to coordinate Exactech knee, ankle, and hip recall lawsuits into a federal multidistrict litigation in the Eastern District of New York. Multidistrict litigation is a special procedure in which federal civil (noncriminal) cases from around the country are transferred to one court. The cases must have one or more questions of fact (issues to be determined by looking at the evidence) in common. One judge manages the litigation during the pretrial and discovery process. The cases remain individual lawsuits, not a class action, and those cases will be remanded to the federal courts in the states where the injured plaintiffs reside if they are not settled in the multidistrict litigation.
My law firm filed a motion to coordinate Exactech lawsuits in Florida state court where Exactech is located for pretrial management a few weeks ago. The earliest cases were filed in the Florida state court and one of those cases is set for jury trial in February 2023. There are about twenty-five pending cases in Florida.
Almost thirty cases have been filed in federal courts by plaintiffs who claim they were injured by implants made by Exactech Inc. The lawsuits seek compensation for injuries potentially caused by defective plastic inserts and liners in Exactech knee, ankle and hip replacements. Thousands of potentially defective knee and ankle inserts and phased out hip liners that could wear out early have been recalled by Exactech. The pending cases so far include plaintiffs who received either an Optetrak Comprehensive Knee System, the Truliant Total Knee Replacement System, or the Connexion GXL Acetabular Liner as part of a hip replacement system.  All these devices involve polyethylene components that failed prematurely. The motion for an MDL is also intended to encompass any future case filed involving failure of the Vantage Total Ankle System. This prosthesis was recalled within the same recall period and for the same basis as the Optetrak and Truliant Devices. 90,000 hip implants have been recalled and 140,000 knee implants have been recalled. The number of lawsuits filed is surprisingly small for the number of implants recalled. However, I expect that many more cases will be filed in coming months as patients learn that their hip and knee implant failures may be caused by negligent design of the implants by Exactech.
The motion cited three primary reasons for coordination; the Exactech Cases involve common questions of fact, consolidation of these cases would serve the convenience of the parties and witnesses, and that transfer to The Eastern District of New York would promotes the just and efficient conduct of the litigation. The goals of any MDL are generally efficiency and economy. By consolidating the discovery proceedings and pretrial motions, the parties save money and time. For plaintiffs the biggest advantages of an MDL is that all cases are heard in a single court, and plaintiffs can expect more consistent results. Without the MDL, litigants run the risk of contrary legal opinions from different districts, even when the defendants and representative plaintiffs are dealing with the same underlying facts and apply the same legal analysis. Filing a case without an MDL can take years, and delay works to the defendant's advantage because they inevitably have an abundance of money and legal resources. Generally cases is in a MDL are somewhat expedited, litigation is more efficient, and plaintiffs can have a quicker path to justice. That being said, MDL litigation can take years as well if the defendant does not agree to an early settlement.
The Florida state court cases will likely move more quickly than the federal cases
At Saunders & Walker we specialize in filing lawsuits on behalf of people injured by flawed medical devices. We filed our first Exactech lawsuit in 2017 in Florida and have a number of pending lawsuits now with one case set for jury trial.
If you or a loved one has an Exactech medical device implant, please contact us for a free evaluation. If we agree to represent you there are no attorney fees or expenses unless we recover funds from Exactech.
Contact Saunders & Walker at 1-800-748-7115 to discuss your legal options. All conversations will be kept strictly confidential.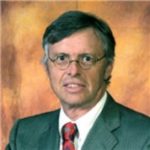 Admitted to practice law in all federal multidistrict litigation courts, the California State Bar and the Florida Bar. His philosophy is to provide aggressive, quality representations and seek fair compensation for individuals and their families who have suffered injury, death, or sexual abuse.