The Exactech Hip Implant recall campaign has retained a company named Broadspire to coordinate payment of medical bills and other expenses for hip implant patients with failed Exactech hips and knees.
The Exactech hip implants with GXL polyethylene liners have an unacceptably high rate of early failures frequently requiring an additional surgery to replace the implants. Exactech, the manufacturer of the GXL liner and implants issued a public notice to surgeons in June of 2021 that it was aware of a high failure rate of the implants. According to industry standards, hip implants should have a failure rate of less than 1% per year. That means that after ten years 90% of implants should still be functional.
Exactech has reported that the GXL liners have been shown to have high failure rates between 3-6 years. The Exactech notice to surgeons advised that patients show be scheduled for follow up visits to check the status of the implants. This recall does not require that well-functioning implants be surgically removed.
Broadspire is a company that communicates with patients with failed implants to obtain information for Exactech so they can get more information about the failures of their implants. Broadspire also coodinates payment of limited medical expenses like insurance deductibles and expenses of revision surgery that might not be covered by insurance. Broadspire will also sometimes pays lost wages due to revision surgery.
Broadspire  does not pay general compensation for pain and suffering and loss of enjoyment of life that might be paid in a personal injury lawsuit settlement or jury award from a courtroom trial.
I have communicated with Broadspire in prior hip recalls by other medical device manufacturers and I believe one of the goals of Broadspire is to keep people with failed implants from hiring lawyers to sue the company. In other words, Broadspire functions in a risk management capacity to save money for the company. There are limited time periods to file lawsuits that vary by state law in different states. Broadspire, in my experience, does not advise people about these time limits. In fact, Broadspire cannot and should not give legal advice to anyone. Extended discussion with Broadspire can cause people to miss these time limits called statutes of limitations.
Exactech has not disclosed why their implants are failing. I expect that we will get more information when the company produces internal documents in the lawsuits that my law firm is filing against the company on behalf of patients with failed implants. The lawsuit process requires that the company produce internal company documents and allow me to take depositions of company officers and employees to find out why the GXL implants are failing.
From what I know so far, there are three possible causes. One possible cause is negligence of the design engineers, another is a mistake in the manufacturing process, and the third is a problem with the storage or shipping that results in damage to the manufactured product.
The Broadspire campaign to assist with the recall may provide data to contribute to the ultimate evaluation of how this problem occurred and the extent of the problem. Therefore, we have provided information to Broadspire in past implant recalls and we have worked with them to get initial payments to our clients for urgent expenses. However, it is important to understand that Broadspire is an insurance adjusting company that has been retained by Exactech to protect the company's interest. On Broadspire's Linkedin page it states that the company's mission is to serve its clients "unique goals".  One of those goals is obviously to be a profitable company and to limit compensation to people with failed implants. So, it is best, in my opinion to have any communications with Broadspire be through a lawyer.
Our law firm is continuing to accept these cases and I will write future blogs as we obtain more information about this recall.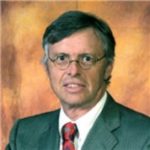 Admitted to practice law in all federal multidistrict litigation courts, the California State Bar and the Florida Bar. His philosophy is to provide aggressive, quality representations and seek fair compensation for individuals and their families who have suffered injury, death, or sexual abuse.