The Exactech hip, knee, and ankle recall lawsuits are moving forward in both Florida state courts and federal courts. The Exactech medical device  company recalled its hips, knees and ankles as a result of early failures of the plastic polyethylene parts in the devices. Recall letters first went to doctors in 2021 but patients generally were not notified until 2022 and many patients still have not been notified of the recall.
The first cases were filed in the Florida state court in Gainesville, Alachua County, Florida where Exactech has its headquarters. Those cases have now been coordinated all before Judge Donna Keim, who is now having monthly status updates on the approximately 65 cases so far pending in her court. At the last hearing the judge appointed three lawyers to co-leadership positions in the Florida state court litigation. Those lawyers are myself, Joseph H. Saunders of St. Petersburg Florida, Ilyas Sayed of Sarasota Florida, and Cal Warriner of Palm Beach Florida. The first jury trial is now set for November 2023 in a hip implant failure case filed by my law firm.
There are now approximately 80 cases pending in the federal courts in different states around the country. Most of those cases in federal court have been brought by patients at the hospital for special surgery in New York City. Many of the Exactech implants were implanted at the Hospital for Special Surgery in Manhattan. This past Friday the federal judicial panel on multidistrict litigation  assigned all of the Exactech cases, no matter in what state or city they were filed, to be transferred to the US District Court for the Eastern District of New York which is in Brooklyn.  The judicial panel on multidistrict litigation is a panel of federal judges that meet to consider coordinating large and complex litigation to one judge to best manage the lawsuits. I attended the hearing of the judicial panel in St. Louis week before last in St. Louis federal court where they heard arguments about which federal district court would be best suited to handle these cases. This new Exactech Multidistrict Litigation will be known as MDL 3044, IN RE: EXACTECH POLYETHYLENE ORTHOPEDIC PRODUCTS LIABILITY LITIGATION.
These cases have been coordinated in what is known as a multidistrict litigation. It is not a class-action lawsuit. These cases remain as individual cases but are coordinated together together for pretrial discovery and management. The Exactech lawsuits have been assigned to United States District Judge Nicholas G Garaufis. We expect that Judge Garaufis will schedule an organizational hearing to take place within the next couple of months.
The Exactech hip and knee implants have been failing as early as three or four years after implantation. Most orthopedic surgeons expect a knee or hip implant device to last 20 or 30 years or even possibly a lifetime. Exactech had advertised that their polyethylene  design  was different than other manufacturers and should both perform better. However, the polyethylene medical implants that have been on the market for many years manufactured by such companies as Stryker and DePuy have had excellent survivorship for the 20 or 30 years that is expected by physicians.
The official Exactech recall letter for the hips initially blamed surgeon technique and patient specific factors. However the hip recall follow-up letter in 2021 made reference to a failure in the packaging and possible failure in the design of the polyethylene. The initial recall letter for the knee implants in light 2021 referenced a failure of the plastic packaging and described a process where with improperly sealed packaging the polyethylene can be exposed to oxygen causing it to deteriorate.
Lawyers like myself who are representing Exactech tech patients with failed implants believe that there is more to the failure of these implants than just the packaging. It appears that the engineering design and manufacturing process of the polyethylene is partly to blame for the failure of these implants.
Many hip and knee implant patients with Exactech implants are suffering from Osteolysis or damage to their bones from the debris from the plastic  polyethylene that can leach from the  deteriorating implants. This is why most surgeons are recommending that deteriorating implants be removed as soon as possible. The removal process involves an invasive surgery to remove the prior Exactech implant and replace it with a different medical device. These surgeries are obviously painful and involve a long rehabilitation process and some patients may be left with residual disability from these revision surgeries.
Our law firm has filed a number of lawsuits against Exactech for hip and knee implant failures and we would be happy to review your case if you believe you have a failed Exactech hip knee, or ankle implant. Our review is free and if we accept your case we work for a percentage of the recovery and require no upfront payments. If we do accept your case you will not owe us any attorneys fees or expenses unless we recover compensation out of which to pay our percentage fee.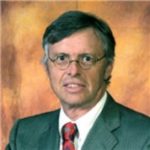 Admitted to practice law in all federal multidistrict litigation courts, the California State Bar and the Florida Bar. His philosophy is to provide aggressive, quality representations and seek fair compensation for individuals and their families who have suffered injury, death, or sexual abuse.