More details about the Exactech hip, knee, and ankle implant recall came out last month in an employment lawsuit filed by Kerem Bolukbasi, the former chief financial officer of Exactech. The orthopedic implant manufacturer has now recalled over 100,000 hips and 140,000 knee implants as a result of polyethylene deterioration in the implants that is resulting in early failures of the implants and damage to patients bones called osteolysis from exposure to the deteriorating plastic in the implants. Many of these patients have had to have major surgery to have the implants removed and replaced.
Chief Financial Officer Bolukbasi filed an employment lawsuit against Exactech on August 12, 2022 in Gainesville, Alachua County, Florida where the company is located. In the lawsuit he alleges that he provided a cash flow statement to the Exactech Board of Directors reflecting a $60 million dollar cash flow burn caused by the recall of the implants. The lawsuit states that his accounting statement was not well received by the Board of Directors, the Chief executive Officer, Darin Johnson, and the Board Chairman, Jeff Binder. The lawsuit further alleges that he was pressured to change his cash flow trajectory because the company was negotiating for a new credit line and the adverse cash flow accounting would make getting the credit more difficult. When he refused to change his accounting according to the case he was fired and then the company refused to pay him severance pay he was entitled under his employment contract with Exactech.
This lawsuit was filed shortly after a federal court ruling upholding a Whistleblower case against Exactech in which one of their senior product managers stated that the company knew that they should do a product recall in 2008 but did not do so because of fears that the stock price would drop. If this is true it would mean that Exactech put its investors profits ahead of patient safety.
Exactech is also facing a lawsuit by an orthopedic surgeon in Birmingham, Alabama for defamation alleging that the company blamed surgeon technique for the implant failures rather admit a problem with the company's design and manufacturing. That case is a federal lawsuit and it alleges that the doctor's medical practice was damaged by the company statements that the failures might be his fault rather than the fault of the company.
Our law firm filed the first hip implant lawsuit before the initial recall in June, 2021 and that case is now set for jury trial in Alachua, County, Florida in November 2023. We are in the process of having our biomechanical engineer experts review internal company documents that have been produced to us under the rules of court requiring the company to provide its documents so we can find out what really happened here.
Those documents are under what is called a Protective Order so I am not allowed to make them public at this point. However, at a jury trial these documents will likely become public.
If you or a loved one has a failed Exactech Knee or Hip Implant, I would be happy to review your case. If we accept your case there are no fees or costs unless we recovery compensation for you.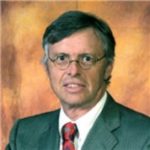 Admitted to practice law in all federal multidistrict litigation courts, the California State Bar and the Florida Bar. His philosophy is to provide aggressive, quality representations and seek fair compensation for individuals and their families who have suffered injury, death, or sexual abuse.